Classrooms
The classrooms will be at the north end of the site. Two pods, to the west one building with the library and Kindergarten through 3rd Grade classrooms and to the east one building with the 4th through 8th Grades (and the cafeteria)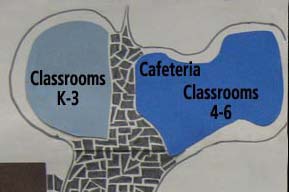 Kindergarten through 3rd Grade
This pod has a semicircle of classrooms that surround the school library in the center. Each classroom has a loft for quiet study, reading and small group activities.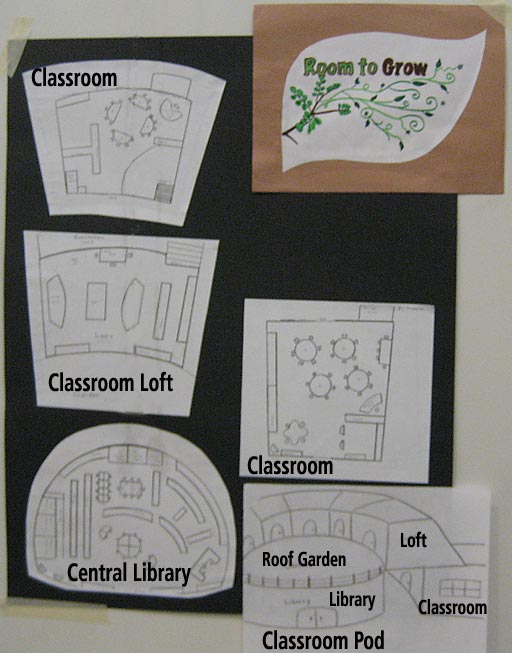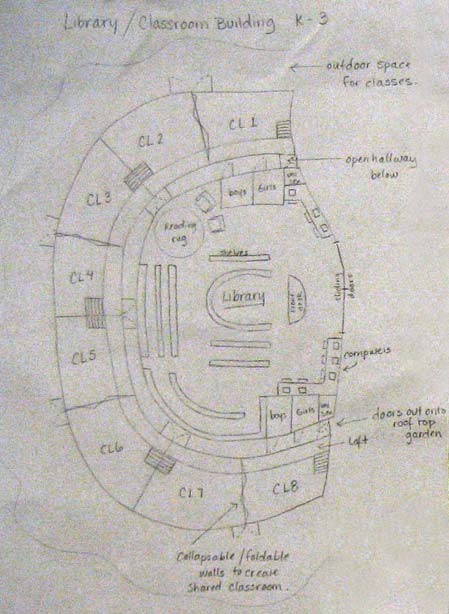 The loft spaces open the a roof top garden that is over the library, skylights let natural light into the library below.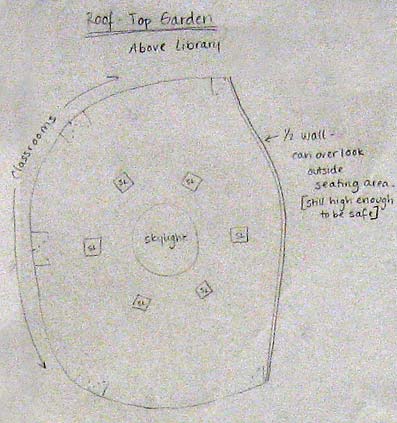 4th through 8th Grade (w/ Cafeteria)
The older grades have a more classic classroom setup: a two story building with four classrooms, a science lab, art studio, and a prep/storage space. In that pod area is the school cafeteria, a serenity garden and covered eating area where group, creative and cooking activities will be accommodated.